Honda owners in U.S. may be able to get cash compensation
and rental cars in Takata air bag settlement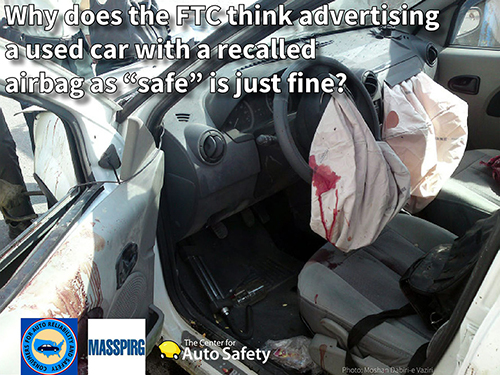 Don't take any chances. Recalled Takata airbags are ticking timebombs.
Three years into what is now, by far, the largest auto safety recall in history, some vehicle owners may be able to get a bit of relief for the time, frustration, worry and misinformation that so many of them have had to deal with since this whole fiasco started.
Honda, who has had the greatest number of vehicles affected by these faulty airbag components, has "agreed to a $605 million class-action settlement covering economic losses suffered by the U.S. owners of vehicles fitted with Takata air bags.", according to reporting
by USA Today
.
A separate settlement has been designated for victims who have been injured or killed by the defective airbags.
The settlement, which still needs to be approved by a federal judge, would cover roughly 16.5 million owners of Honda and Acura vehicles in the U.S., providing "financial aid in getting their cars fixed and up to $500 in compensation",
according to the article
. Benefits would include the cash payments, as well as a free rental car, and reimbursement of other related expenses.
Part of this program will include outreach by Honda to help owners recognize the importance of having their vehicles repaired as soon as possible. " 'This agreement will not only expand awareness of the Takata recalls and improve driver safety by accelerating the removal of defective airbags from our roads, but will provide compensation to affected Honda consumers,' said Peter Prieto, court-appointed lead counsel for the plaintiffs, in a statement."
Read more:
Honda owners to get up to $500, rental cars in Takata air bag settlement
---