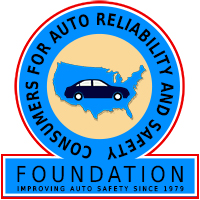 FOR IMMEDIATE RELEASE
March 21, 2018


35 Groups Urge California Attorney General to Crack Down on
Arbitration Firms Operating in Secret, Violating California Law
Today, 35 national and California-based consumer, labor, and civil rights organizations handdelivered a
letter
to California Attorney General Xavier Becerra, urging him to investigate the practices of private arbitration firms that operate in secret, in violation of state law. California Code of Civil Procedure section 1281.96 requires these firms to periodically publish basic information about claims they handle, to deter potential abuses and create a level of transparency in the notoriously secret forum.
The public interest in bringing accountability to secret arbitration proceedings has grown after a pitched battle in Congress last October resulted in the narrow repeal of a federal rule, issued by the Consumer Financial Protection Bureau, that would have barred banks and lenders from hiding claims of widespread fraud and other illegal activities by imposing forced arbitration. In recent months, Former Fox News anchor Gretchen Carlson, Uber whistleblower Susan Fowler, and other leaders in the #MeToo movement are pushing federal legislation to lift the veil of secrecy that perpetrators exploit by imposing arbitration, enabling them to repeatedly assault victims with impunity.
"As President Trump's lawyers continue to use secret arbitration to silence allegations against him, the public interest in transparency is clear," said Amanda Werner, campaign consultant with the Consumers for Auto Reliability and Safety (CARS) Foundation. "These firms have brazenly flouted California law for fifteen years. Attorney General Becerra not only has the power to hold arbitration firms accountable, he has a duty to pursue any company that undermines justice in our state."
In the letter, the 35 groups – including Americans for Financial Reform, the National Employment Law Project, UnidosUS, and the Consumer Federation of America – cite
reports
from the Public Law Research Institute at UC Hastings College of Law which found that no arbitration firm operating in California discloses all information required under the law. Nine of the 32 firms operating in the state do not provide any data at all.
Code of Civil Procedure section 1281.96 was originally enacted in 2003. In March 2013, the California Assembly Judiciary Committee held an oversight hearing to examine the practices of private arbitration firms. Finding widespread non-compliance with disclosure requirements, legislators passed AB 802 to require that the data be more complete and more readily accessible online. However, no Attorney General has yet enforced the California law.
In 2008, San Francisco City Attorney Dennis Herrera
sued
the National Arbitration Forum (NAF), based on data provided by NAF, "showing that consumers prevailed in just 30 cases out of more than 18,000 arbitrations that went to a hearing — less than two-tenths of one percent." In 2009, the Attorney General of Minnesota, Lori Swanson, brought an action against NAF, which eventually agreed to exit the consumer arbitration business, after Swanson uncovered evidence that NAF had ties to a hedge fund with an interest in the outcome of the disputes.
###
---