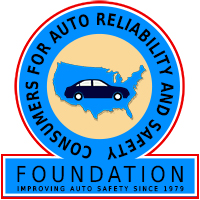 FOR IMMEDIATE RELEASE
April 23, 2018


Even After Multiple Wells Fargo Scandals, New Report Shows Bank's
Customers Get No Justice in Forced Arbitration
As Wells Fargo shareholders prepare to confront the bank's board on Tuesday at their annual meeting in Des Moines, Iowa, a
new report
released today by the Consumers for Auto Reliability and Safety Foundation, researched by the nonprofit arbitration database Level Playing Field, found that out of "at least 4.3 million victims of Wells Fargo's illegal activities, only 2 won in arbitration" against the bank last year. One consumer was in California, and the other in Connecticut. They were awarded a total of $17,232.
This new release updates a
report
from last year, which found that on average, consumers who arbitrated against Wells Fargo between 2009 and 2016 were ordered to
pay the bank
nearly $11,000
. Both reports were commissioned by the Consumers for Auto Reliability and Safety (CARS) Foundation and researched by Level Playing Field, based on data private arbitration firms are required to make public, under California's arbitration disclosure law.
"The fact that just two consumers found any justice in arbitration, out of at least 4.5 million consumers Wells Fargo harmed, shows how crooked corporations exploit forced arbitration to steal from their victims. ," said Rosemary Shahan, President of CARS. "Consumers not bound by these rip-off clauses often get back thousands of dollars while those stuck in arbitration often get nothing – and could even end up owing money to the bank."
When Wells Fargo made headlines for opening 3.5 million fake accounts, reports
revealed
that customers had tried to sue the financial giant over this fraud since at least 2013. Rather than addressing its systemic wrongdoing, Wells Fargo moved to keep the scandal out of the public eye by forcing consumers to file individual claims in secret arbitration hearings. Despite widespread outcry, Wells Fargo continues to use forced arbitration in its contracts.
"While Wells Fargo says it wants to restore consumer trust, this new report exposes their real agenda," said Amanda Werner, campaign consultant with the CARS Foundation. "Forced
arbitration not only
saves
these corporations money – it often makes them money. They are not going to respect consumer rights until those rights are restored and consumers can once again force them to abide by the law.."
The report was released today at a news conference in front of Wells Fargo's offices in San Francisco with California Treasurer John Chiang, who has been in the forefront in confronting Wells Fargo over its illegal activity, including co-sponsoring landmark legislation enacted in California that frees victims of fake accounts created through fraud, identity theft, forgery, or other illegal acts to seek justice in a court of law. That law, SB 33, authored by Senator Bill Dodd (D-Napa), was vehemently opposed by big banks and their influential trade associations, but passed despite their opposition and took effect last January.
###
---