"CarMax sells cars under recall without repairing the problem, report warns"
"Over one-in-four cars were found to have safety recall defects"
Consumer Affairs
October 11, 2017
By Amy Martyn
"When shoppers search for used vehicles on CarMax.com, they are greeted with a sleek website, the promise of a 'Carmax Quality' certification on the entire inventory, and upfront pricing -- no haggling necessary or allowed.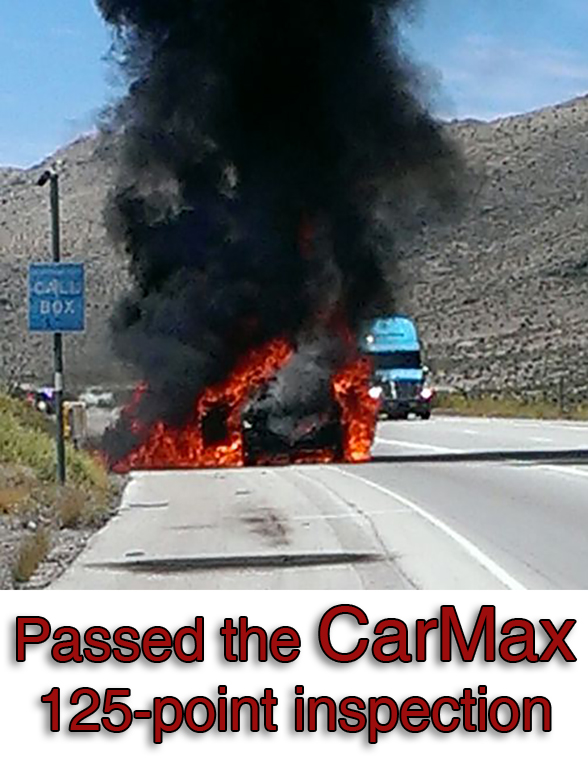 It's the exact opposite of what a shopper gets when they visit a run-down used car lot. But a new study suggests that the quality of CarMax Quality Certified cars is about the same as vehicles at that used car lot, and the company's 'no-haggle' policy means that consumers could be paying more for a car with open recalls and safety issues, according to a coalition of consumer safety groups.
'They're saying we won't even negotiate the price, and we want top dollar for this death trap,' co-author Rosemary Shahan, with the Consumers for Auto Reliably and Safety (CARS) Foundation, tells ConsumerAffairs.
The report finds that over one in four vehicles for sale at eight CarMax locations are under a recall and have not been repaired, according to a review conducted by the CARS Foundation, the Center for Auto Safety and the MASSPIRG Education Fund....
The most common defect the researchers found in the CarMax vehicles was recalled airbags, a problem that is unlikely to go away anytime soon.
In the largest recall of its kind, Takata, the automotive industry's main airbag supplier, has admitted that its airbag inflators are prone to exploding. This defect has resulted in deaths, disfigurements, and a congressional investigation.
Takata agreed to recall over 30 million vehicles, but with a virtual monopoly over the airbag market, no competitor is ready to sell a fix, and car dealerships are now experiencing a huge backlog. Many customers stuck with potentially deadly, explosive airbags have no choice but to wait."
Read more:
Consumer Affairs: "CarMax sells cars under recall without repairing the problem, report warns"
---