Even older vehicles than previously seen are added to the Takata airbag recall list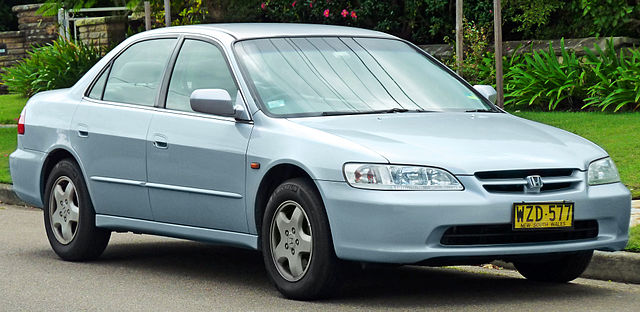 Recently, Honda Motors has identified more than 1.5 million vehicles that it has added to its' list of recalled vehicles with potentially dangerous Takata airbags.
What makes this group significant is that the majority of these models are older than most previously known vehicles, with some being sold back in the late 1990's.
Like some other recalled vehicles with non-Azide Takata airbags, when these airbags malfunction, they can either underinflate, which may not protect passengers well enough, or the propellant canisters can explode too forcefully and send metal fragments into the vehicle's passenger compartment, which could injure or kill people in the vehicle at the time.
The vehicles in this latest batch include: 1997 - 1998 Acura 2.2CL coupes, 1998 - 1999 Acura 2.3CL coupes, 1997 - 1999 Acura 3.0CL coupes, 2001 Acura 3.2CL coupes, 2001 Acura MDX SUVs, 1998 - 2000 Acura 3.5RL sedans, 1999 - 2000 Acura 3.2TL sedans, 1998 - 2000 Honda Accord sedans and coupes, 1998 - 2000 Honda Civic sedans, 1998 - 2000 Honda Odyssey minivans, 1996 -2000 Honda Civic coupes, 1997 - 2000 Honda CR-V SUVs, 1997 - 1998 Honda EV Plus hatchbacks, and 1998 - 1999 Isuzu Oasis minivans.
Although the recall is expected to begin with customers being contacted in early March, vehicle owners will still have to wait for an unknown period of time before replacement parts are actually avaialble for their particular vehicle, at which time they will receive another letter with information about scheduling the repair for their vehicle, which will be performed free of charge at a Honda dealership.
Affected vehicle owners may also call Honda/Acura customer service at 888-234-2138 or Isuzu customer service at 866-441-9638 for more information.
Read more at Consumer Reports:
Honda and Acura Recall Over 1.5 Million Cars for an Airbag Problem
Also at Cnet RoadShow:
Takata airbag issue lands at Honda again, 1.5 million cars recalled
See if your vehicle is affected:
safercar.gov/vin
---