Faulty seat belts prompt Hyundai to issue recall on almost One Million Sonata sedans
Starting April 7th, 2017, Hyundai will start to recall almost one million Sonata gasoline and hybrid sedans built in the United States due to faulty seat belts.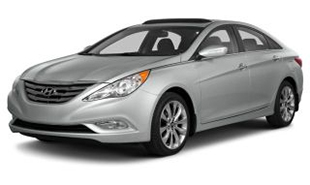 Hyundai states that perhaps only 1% of the 977,779 Sonata sedans may actually have a defective part. An error in how the seat belts are anchored to their moorings may result in the seat bely failing to hold in a collision. Hyundai has stated that they are only aware of one reported case related to this defect.
Sonatas built from December 11, 2009 until May 29, 2014 are affected by this recall. Affected owners should be informed by mail, however, you can use the link at the bottom of this article to check the VIN number of your car to find out if this (or any other recall) pertains to your car. Hyundai dealers will fix this defect for free, and they state that the repair time should not be more than a couple days.
Read more:
Hyundai Recalls Nearly One Million Sonata Sedans Due To Faulty Seat Belts
See if your vehicle is affected:
safercar.gov/vin
---