Mitsubishi suffers embarrassing recall of 66,000 vehicles to fix a previous recall fix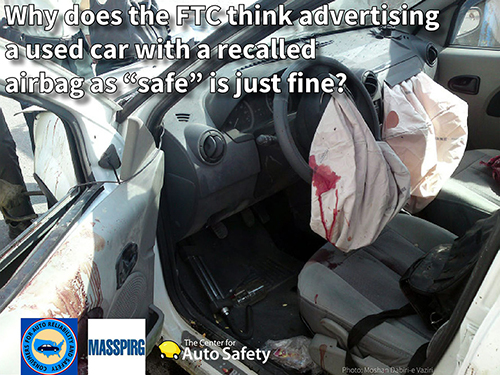 66,000 vehicles are being recalled by Mitsubishi Motors to fix faulty Takata airbags that are the same exact part as the orginally faulty airbags they replaced.
The vehicles in this new recall are 2004 - 2006 Lancer and Lancer Evolution sedans, that were originally recalled and "fixed" in 2015 with identical inflators to the original part.
These faulty inflators are powered by ammonium nitrate, which is used to ignite the explosion that inflates the airbags. However, ammonium nitrate can deteriorate after a period of time and then potentially burn too fast and/or explode with too much force, and propel shrapnel into the vehicle's interior, leading to injury or death. It is estimated that 19 people have been killed and roughly 180 people have been injured by these faulty airbag systems.
Mitsubishi stated, in recent documentation, that its' newer replacement parts don't use ammonium nitrate, which will remedy the defect.
Mitsubishi will officially begin the recall on Oct. 22nd, 2017.
Read more:
Mitsubishi Recalls Cars Twice To Replace Takata Air Bags
See if your vehicle is affected:
safercar.gov/vin
---