BEWARE: Your family's safety is at risk
Greedy car dealers threaten lives, downplay the risks posed
by deadly safety recalls
Don't be tricked into buying a deathtrap on wheels
When car dealers want to make a killing by selling you a dangerously defective car at top dollar, can you trust them to tell you the truth about how hazardous it is?
Nope. Car dealers know that if you are aware how serious the safety recall defects are, chances are very good you won't buy that car, and that would cut into their profits.
So if a car dealer tells you anything at all about the safety recall defects, they usually try to trick you into thinking they're nothing to worry about. Just something minor. But don't fall for it. In reality, safety recall defects are often deadly. They injure and kill car buyers and their children, other family members, and other victims at an alarming rate.
But that doesn't stop car dealers from seeking to profit from selling the hazardous cars without bothering to get the free safety recall repairs done first.
CarMax: Multi-billion $$ Scamster
CarMax is the largest retailer of used cars in the U.S. It's a multi-billion $$ company that routinely sells vast numbers of hazardous recalled cars and has some of the worst practices in the used car industry.
In a shocking video, CarMax's former CEO / current Board President Tom Folliard minimizes the risks posed by safety recalls, while speaking at a public forum hosted by Florida Tech that included many college students, who are at high risk of being injured or killed in a car crash. In fact, for most of them, a car crash is the most likely cause of death for their age group.
After boasting about his lucrative career at CarMax, Folliard (estimated net worth: "
at least $125 million
") took questions from the audience. When asked about how CarMax handles safety recalls, his response was stunningly reckless and misleading.
First, he said that because CarMax is not a manufacturer, they can't fix safety recalls.
Is that true? Yes and no. It's true that CarMax isn't a manufacturer. But it's false to say that means that CarMax can't get safety recalls fixed. All CarMax has to do, is hire some more employees to take the recalled cars to nearby dealerships that are authorized by the manufacturer to perform safety recall repairs. And get this: the repairs are free, for at least 15 years from when the recall was issued. So there's really no excuse for CarMax to neglect this vitally important step, especially when they advertise that all their vehicles must pass a rigorous inspection. They're just too cheap to hire enough employees to do the job.
Worst of all, Folliard downplayed the risks posed by safety recall defects, telling the audience:
"Many of them are not really safety issues, they're just open recalls. But because of all the consumer movement around it, they're all considered safety recalls."
Is that true? NO!!!
Let's look at the facts.
According to the National Highway Traffic Safety Administration, ALL safety recall defects are serious.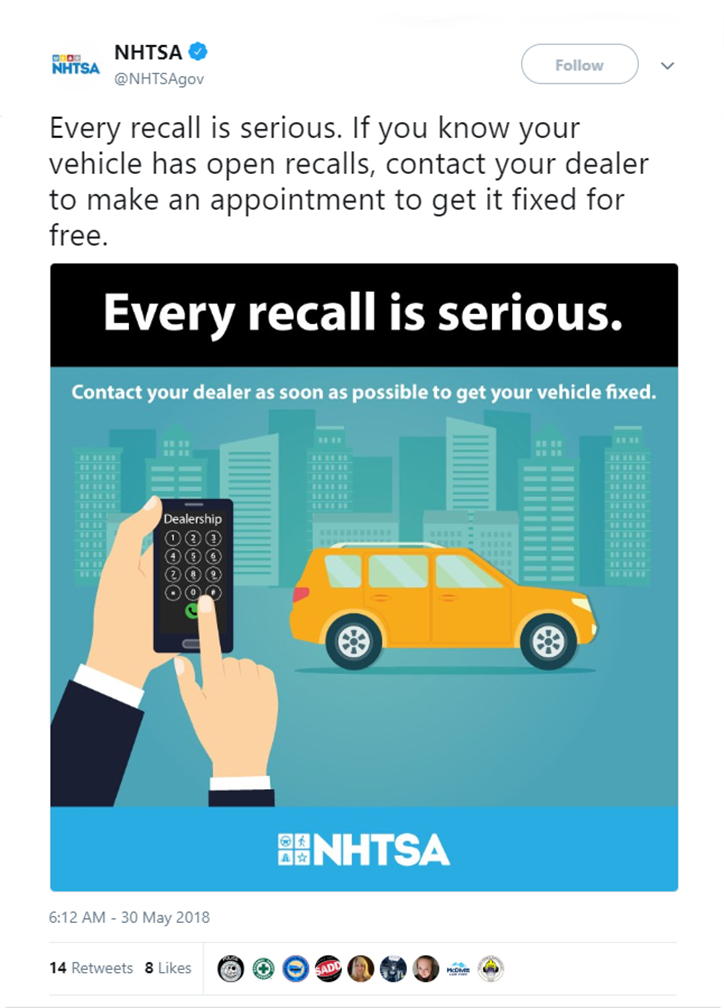 Tragically, unrepaired safety recall defects continue to cause thousands of horrific, debilitating injuries and kill people.
Typical safety recall defects include:
catching on fire - some people have burned to death
loss of steering, including steering wheels that literally come off in the driver's hands
faulty brakes that can cause a crash
sticking accelerator pedals that cause cars to speed out of control
seat belts that fail to work when they're needed in a crash
child safety seat latches that come undone in a crash
Takata airbags that explode with excessive force and propel metal shrapnel into drivers' and passengers' face, neck and torso, often causing blindness or bleeding to death
The U.S. Federal Trade Commission warns consumers about the hazards posed by unrepaired auto safety recalls
"Unrepaired auto recalls pose a serious threat to public safety. Car manufacturers and the National Highway Traffic Safety Administration have recalled tens of millions of vehicles in each of the last several years for defects that pose significant safety risks to consumers. In 2015, for example, recalls affected 51 million vehicles nationwide. And defects that have been the subject of recalls have led to severe injuries and even death for many consumers."
Source:
Statement of the Federal Trade Commission Concerning Auto Recall Advertising Cases (December 15, 2016)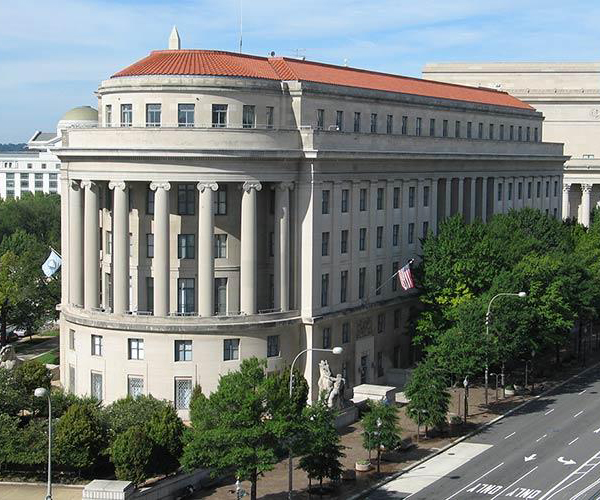 Who else warns about how dangerous safety recalls are? It isn't only government officials and safety experts. It's also industry insiders, such as the CEO of CarMax's #1 competitor, AutoNation, the largest new car dealership chain in the U.S.
Mike Jackson, the CEO of AutoNation, told Automotive News:

"These are not that the wrong tire-pressure sticker is on the car or some other little minor item....These are significant safety recalls, and we feel the time has passed that it's appropriate to take a vehicle in trade with a significant safety recall and turn around the next day and sell it to consumers."
-- AutoNation CEO Mike Jackson, quoted in Automotive News, "Used-Car Loophole Tightens up," February 8, 2016.
---